Welcome to the Chamber! New June Chamber Members
This past June our Chamber community grew by 11 new members! These new members come from all sectors of business in the Brainerd Lakes Area. Read below to learn more about each of their unique stories. #LakesProud #StrongerTogether
---
Trinity Business Partners – Pequot Lakes Office
218-961-5831
30537 Patriot Ave., Pequot Lakes, MN 56472
Trinity Business Partners provides benefits for businesses, human resources services, accounting and payroll services.
---
Gull Lake Sailing School
218-839-9540
19696 Love Lake Road, Brainerd, MN 56401
Building community and a love for sailing in the Brainerd Lakes Area since 1947. We teach approximately 90 students sailing and boat safety each summer and are hope to the BHS sailing team.
---
Ad Books
218-821-3845
1302 Oak Street, Brainerd, MN 56401
Specializing in coupon books, advertising and marketing.
---
Vic Peterson, Realtor
612-670-0648
8636 Bluebird Lane, Breezy Point, MN 56472
Cash Buyer — Real Estate Agent
---
TIC – Homebuyers
218-256-2078
8636 Bluebird Lane, Breezy Point, MN 56472
We are an as-is property buyer that works across all of MN. Our goal is to provide options in today's unique real estate market. No listings, commissions or showings – just a price and a closing date.
---
CrossFit Grow – Baxter
218-851-9153
15620 Edgewood Dr. North, Suite 225, Baxter, MN 56425
Core strength & conditioning program that delivers fitness by design – broad, general & inclusive. Elements of track & field, gymnastics, and weightlifting combined in short, intense, daily workouts.
---
Germ Assault
218-270-7849
7419 Forthun Road South, Baxter, MN 56425
Germ Assault uses the highest quality commercial disinfecting products on the market, paired with the best equipment to provide superior disinfection services to keep things running smoothly, safely.
---
John Poston, State Representative District 9A
218-251-7639
24489 Hazelwood Drive, Nisswa, MN 56468
John Poston is your Republican Representative for the state of Minnesota House of Representatives. John represents Southern Cass, Todd, and Wadena Counties.
---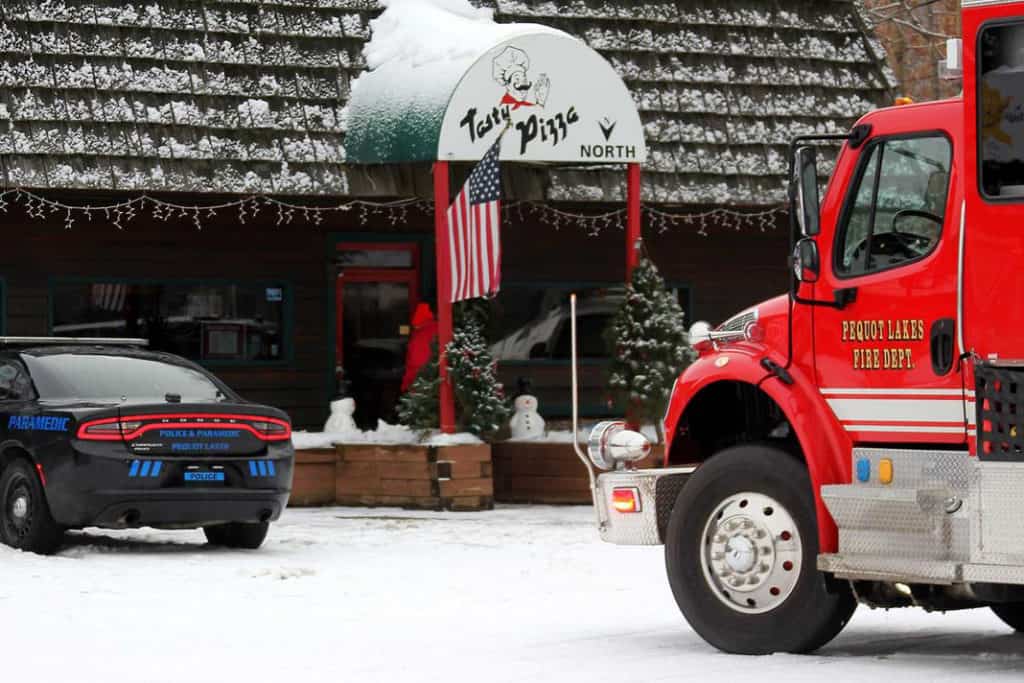 Tasty Pizza North
218-568-4404
28921 Peterson Path, Pequot Lakes, MN 56472
Think of us for breakfast, lunch or dinner. Delivery or take it with you. You'll see we deliver a lot more than pizza!!
---
Kaitlyn Rhoda, Realtor – Weichert Realtors, Tower Properties
218-929-2424
17122 State Highway 371 North, Brainerd, MN 56401
Kaitlyn Rhoda, your local real estate professional. I have more than 10 years experience building customer relationships and serving customers just like you. I want to help you find your dream home.
---
NewHeritage Architect & Design
218-821-7349
30874 Government Drive, Pequot Lakes, MN 56472
NewHeritage is a residential architecture firm focusing on crafted cabins and distinctive dwellings.
---
Madden's on Gull Lake – New Lakeside Pavilion
218-829-2811
11266 Pine Beach Peninsula, Brainerd, MN 56401
The Pavilion at Madden's is the Brainerd Lakes Area's newest lakeside event facility. The 10,000 sq. ft. event space sits on the sparkling shores of Gull Lake and offers a unique destination for wedding ceremonies and receptions, group cookouts, corporate events, and more.
---
Furniture Mart
218-297-2001
14136 Baxter Drive, Suite 1, Baxter, MN 56425
Complete full line furniture store featuring furniture, mattresses, and accessories from leading brands like Ashley, LaZBoy, Sealy, and Tempurpedic.
---
Interested in joining our Chamber community? Visit: www.brainerdlakeschamber.com/join