Businesses are ready to restart our economy, keep us safe
Businesses throughout Minnesota – especially small businesses – are eagerly awaiting their turn to fully open. They have taken the necessary safety precautions, with detailed, effective preparedness plans in place. Knowing that they could reopen or increase customer capacity on a certain date would help small businesses start to refuel our economy, and safely welcome back their employees and customers.
Small businesses are the economic engine of our state's future. Without decisive action, many will be lost. This is not simply a personal loss for business owners. This is a loss to the employees, their communities, the local governments and the state in terms of commercial and economic activity.
We're partnering with 70 local chambers of commerce and trade organizations to form the Minnesota Ready coalition in an effort to quickly and safely reopen Minnesota's economy.
Chamber News & Local Updates
The latest information from the Chamber and our members.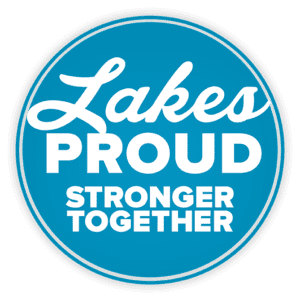 We Are Stronger Together.
Join businesses and individuals from across the Brainerd Lakes Area as we stand together LAKES PROUD! Show your support of our local businesses by downloading the Lakes Proud logo from the link below. Display it proudly on your website and on social media. We are Stronger Together!